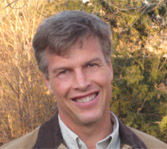 Chris Dallimore
- General Contractor, Designer
Chris became a general contractor in 1994 and founded Dallimore Construction the same year. Before becoming a "GC" Chris trained under three men whose skills in architecture, homebuilding and custom woodworking would forever influence his work.

Jack Dallimore
Chris' father and builder extrodin-
aire. Jack built custom homes from the foundation up.

Leo Thorup
The "King" of the Olympus Cove. Leo was a Design Builder whose chic architecture still looks fresh.

Clint Call
Art major and founder of Calls Design custom woodworking, Clint is known for his incredible attention to style and detail.









Hover over images to see